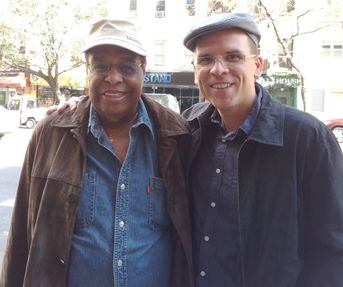 July 15, 2016
Reade Street Records is sad to share that the great, Charles Davis has passed. 
This label was started to promote Charles' music and I'm so fortunate to have known such a great man, a great friend. Over the years, I've slept on his couch, met up numerous times in Europe, listened to endless classic jazz tales, ate plenty of sushi, planned lots of "the next" music projects and introduced him to my wife (and kids as they were born), laughed plenty, talked about life, Lori and how to live life to the fullest.
Charles was humble, kind, caring, funny and a very important person in my life. I will miss you Charles. Thank you for all that you have been for me and the world. Your music will continue to live on and inspire.
I hope you will honor Charles' memory and listen to your favorite recording of him.
~Randy
For the Love of Lori Order directly here.  
Welcome to Reade Street Records, an independent jazz recording label and home to saxophonist Charles Davis. 
We are an independent label with limited releases; measure us in the quality of the music we produce and not in the quantity.
Check out two new tunes from For the Love of Lori, our latest release in the audio player on the right-panel of this screen. "I'll Be Seeing You" and "What'll I Do?"
If you're not already on our mailing list, do so today!